Advanced Toronto AV Solutions from National Source AV Inc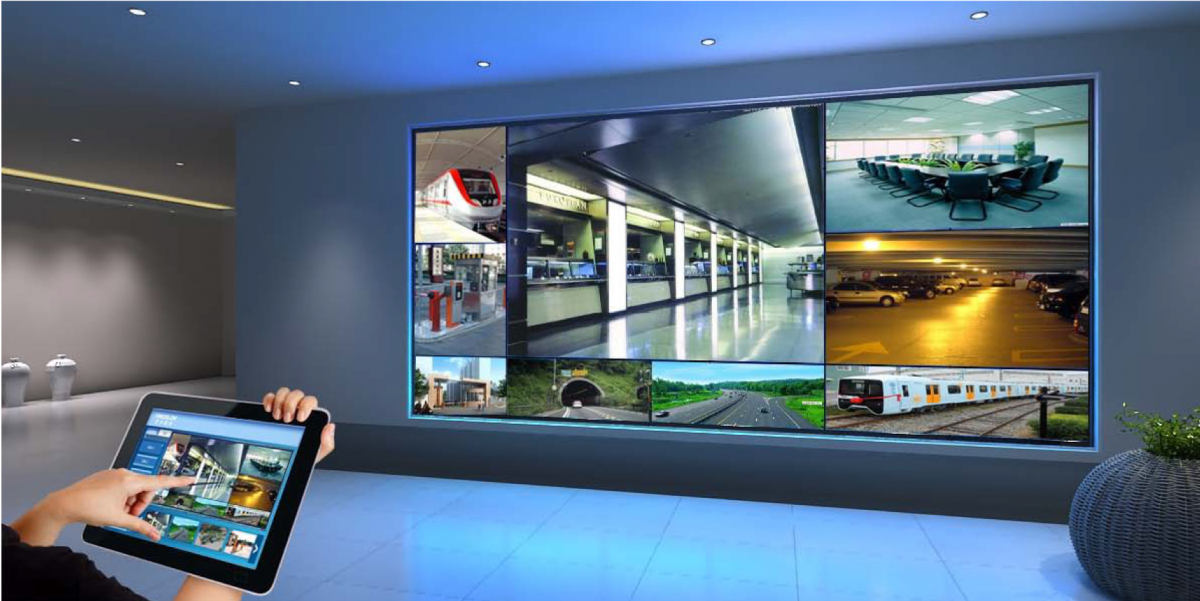 National Source AV specialists offer many varied and advanced audiovisual solutions in Toronto and in numerous locations across Canada. Our superior technology, systems and AV equipment in Toronto include boardroom/classroom AV systems, conferencing kits, digital signage solutions, large format interactive touch kits, outdoor displays and video walls. As an outstanding AV company serving Toronto, we provide all of our customers with an expert audiovisual consultation, equipment, support and installation services. Our current client base extends to locations in the U.S., Latin America and many other international cities and regions.
Since 2012, Andy and Wade, the founders of National Source AV Inc., have built a strong, active, reliable and respected company that distributes top-rated AV products, systems and services to customers. They based the business model on providing value-added services to a product selling and distribution company. When they placed a major emphasis on excellent customer services, they realized that buyers will gladly pay higher rates for expert services they can rely on.
AV Toronto Clients of National Source AV Inc.
Since the early days of National Source AV's existence, countless audiovisual dealers and integrators have benefited greatly from our outstanding products, distribution, delivery and installation services. Our company connects all customers with top-quality integrators and installers in their immediate areas for full professional assistance in the setup and implementation of all Toronto AV products and systems. Our business has expanded from a mid-sized distributorship to a skilled and sophisticated, expert supply and logistics company. We deliver all audiovisual products promptly and accurately to our AV company Toronto clients and our entire global customer base.
What sets us apart from the rest:
Drop shipping available for most orders (no National Source AV Inc. branding or invoices included)
All costs quoted in CAD
Canadian repair depots for all products
Flexible accounting terms
Rewards credit cards accepted
Well-satisfied clients of National Source AV throughout Toronto and other Canadian and international cities include companies from the following sectors of industry:
Corporate
Education
Government
Healthcare
Hospitality
Leisure
Outdoors
Retail
Restaurants
Popular Audiovisual Toronto Products and Systems
AV Toronto products and systems that are in popular demand among customers of National Source AV Inc. include the following:
Phoenix Audio Desktop Speaker Phone & Mic. Many AV Toronto customers request the top-tier Phoenix Audio Spider conference phone. This product is popular due to its excellent performance and outstanding versatility. It is the overall ideal audio device for numerous organizations today. While offering an unusually large pickup and broadcasting range, this phone system leaves a modest footprint and displays a sleek, understated design. This product is highly desirable for use in boardrooms, conference rooms, huddle rooms and in all types of executive offices.
Zoom Rooms Kit Featuring the AVer CAM540. This sophisticated new video conferencing kit features the powerful AVer CAM540 video conferencing camera, an advanced 2.0 & HDMI model. This camera is the perfect choice for companies using software-based video conferencing applications like Zoom, Microsoft Teams, Skype for Business, Fuze or Google Hangouts/Meets. It is equally well suited for use in rooms of all sizes. This superior camera design offers extra-sharp UltraHD 4K resolution, 16x zoom, light correction and smart frame technology. This outstanding kit also includes the Nureva HDL300. This wall-mounted audio system provides total room coverage with more than 8K virtual microphones.
Philips Signage Video Wall Panel, Thin Bezel. The Philips X Line products offer a 3.5 mm. bezel. This product offers CMND & Control, which enables you to perform essential functions like regulating inputs and monitoring display status for one screen or myriad screens. You can integrate an optimal-power PC or Android-powered CRD50 module directly into your Philips Professional Display. This product has FailOver to prevent your display from turning blank. Its extra-narrow bezels ensure distraction-free images. The CMND & Create feature is also included for developing and launching your own content.
Contact the experts at National Source AV Inc. for outstanding AV equipment in Toronto to enhance the audiovisual conferencing needs of your company or organization today by calling, emailing or filling out the form below.